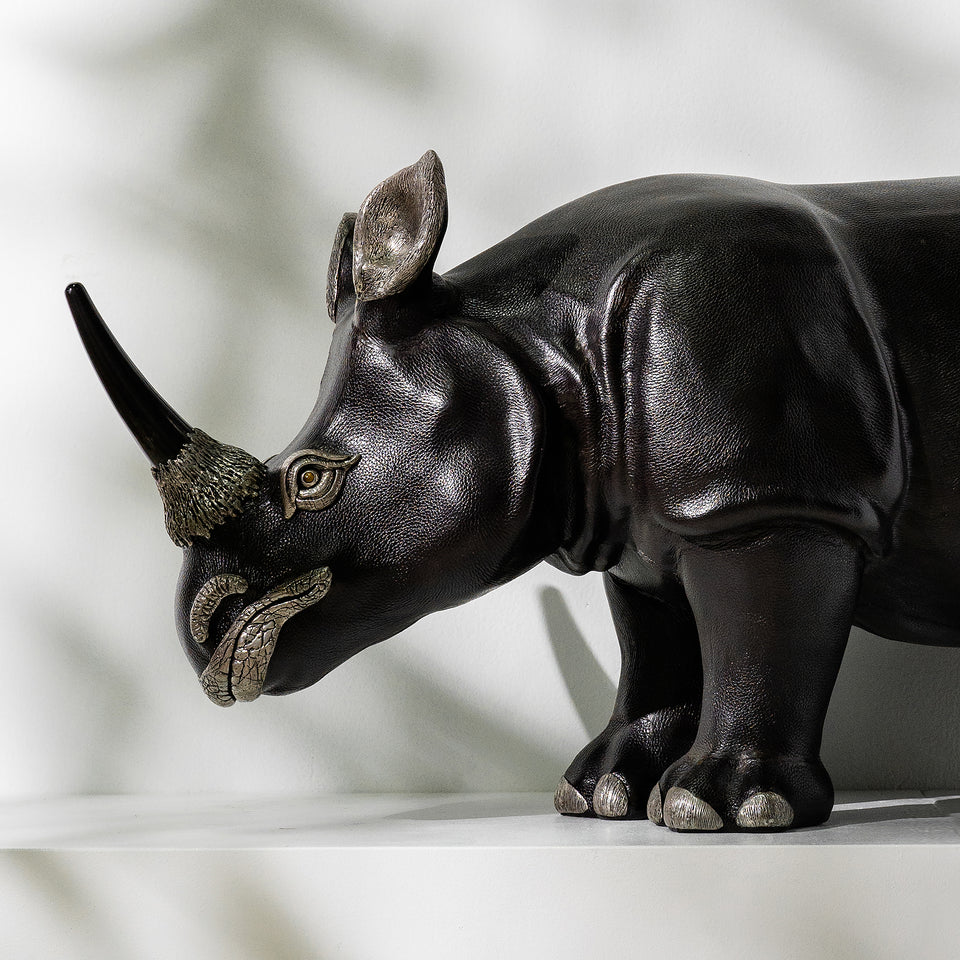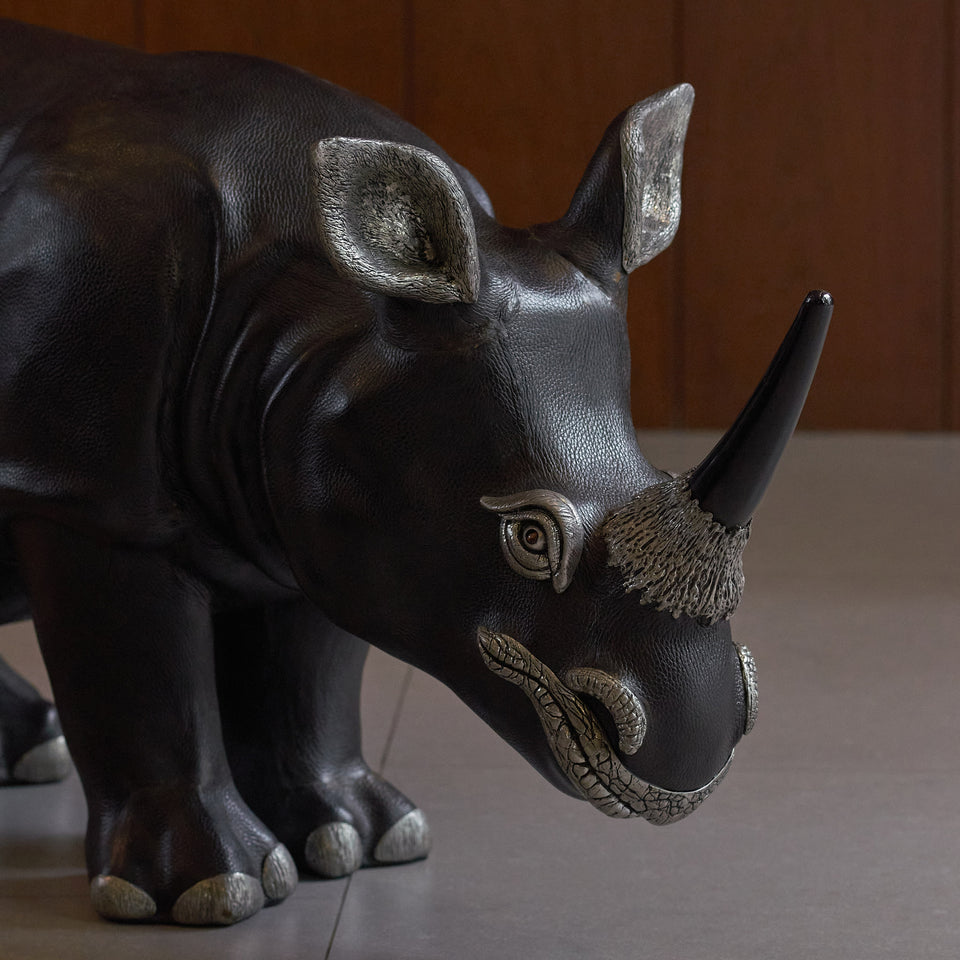 Rhino Child Stool
HA110(P)
by Amoriva
One of the largest pieces in Amoriva Collection is this happy Rhino Child Stool. It may look simple yet very fine detail of silver finishing parts as well as muscle and shape. Our artisan use selected dark brown cow hide for cover, real cow horn for its horn and tiger eyes for the eyes. 
The Rhino body is made of hard fiber with steel bar support to withstand more than 100kg. It is surely comfortable as we install the soft cushion on the Rhino's back as child seat. This smiling Rhino is a perfect gift for kids or as a grand decorative piece in your home. 
Approximate size: W 30cm L 89cm H 45cm
Product Code: HA110P
---
---
Silver Plating
We silver plate the item with top jewelry plating technique. Therefore, the object remains a long lasting durable finish. However, please avoid contact with strong chemicals and acid. We cast our work using pressure casting technique, similarly to fine jewelry. This technique is second to none as it gives the most delicate details and highest quality surface.
You can dust the piece with soft cloth or may rub the silver with silver polishing cloth once in a while to keep it shining.
---
---
Orders are shipped within 5-7 business days.  All items are Handmade by AMORIVA Workshop in Thailand. 
Shipping (by international couriers with tracking number) cost is $100 flat for the first item and $50 for each additional item. Delivery time is 7-14 days. Delivery times are estimated, delay may occur by couriers, custom or holiday.
PLEASE NOTE: IT IS THE BUYER RESPONSIBILITY TO PAY ANY TAXES THAT CUSTOMS MIGHT CLAIM.
PLEASE ALSO NOTE: AMORIVA home décor is truly handcrafted, with no two pieces ever alike. Slight tolerances may be inherent to natural raw materials and the handmade process. The uniqueness of each item is what makes AMORIVA home décor pieces so exclusive.
---